Educe Child Care Level 2
Who is the course for?
This teaching course is for all those who wish to work in the Children and Young Peoples workforce and will cover a diverse range of job roles and occupational areas working in children's workforce setting including early years and social care. It covers the age range from birth to 19 years and is made up of mandatory and optional units which are based on knowledge and skills. This course contains optional units if required from the Level 3 Diploma for learners who wish to undertake more challenging study. But not necessary for the completion of the course
Course Content:
The course covers the following:
Study Methods
How is the course assessed?
All units are internally or externally assessed. Assessment enables the learner's workplace practice to provide evidence for individual units as well as the whole qualification. Methods of assessment could include:
Inference of knowledge from direct observation of practice

Witness evidence when directed by the sector skills assessment strategy

Reflection on own practice in real work situations

Written assignments

Learners own plans and written records

Tasks set for knowledge learning outcomes
Where next - Further Studies
Successful students can progress onto the Diploma Child Care Level 3
Where next - Job Opportunities:
Playgroups workers

Children's centres staff

Personnel in day nurseries, nursery schools and nursery or reception classes in primary schools

Registered child-minders and nannies
Apply for the course:
Contact us for an application form and payment options, click here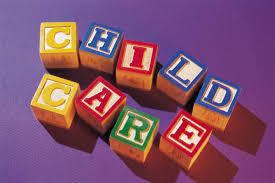 Sajid Rafiq
Tel: 0161 205 1223
Mobile: 079762 55188
425 Cheetham Hill Road, Manchester M8 0PF
Educe - Educating the community
Email: educe@teachers.org
Email: educe.tutors@teachers.org