Welcome to Educe Academy

Thinking of a career in teaching with TESOL, Child Care or EYFS. We have it here at Educe. Click on the appropriate tabs above for more information on the courses.
English language and Business English courses are offered at affordable prices which makes it easier for those who are looking for work to improve their written and spoken skills. You may enhance your prospects through our English Language programmes. Our Business English courses ensure your career prospects are not compromised due to insufficient English. With us you'll go from strength to strength.


Online Learning or Classroom Learning:
We offer ONLINE distant learning as well as classroom learning. The distant course is for those who are working or studying and unable to attend lessons due to work restraints or personal restraints. Making gaining a new qualification stress-free.

OnlineSupport:
Educe Academy has online support with friendly and helpful tutors for all students.

Study in the UK:
We welcome students from abroad to come and learn English here in the UK. We help with accommodation and student visas. We offer quality language teaching, small class sizes and a unique programme selection. We are committed to providing our students with UK standards throughout their learning experience with us. For more information click here.
Translation and Interpreting Services: With us you get a wealth of expertise. We have experienced UK Bilingual certified employees who have worked in the UK courts and with UK solicitors. Enabling us to provide expert help for you when needed. For more information click here.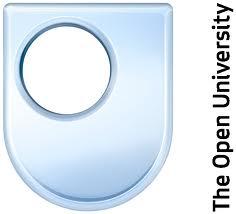 Register now for Open University with Educe Academy.
With teachers provided from Open University, enjoy the benefits of class based tutorials.
Click the logo above for more information.

Sajid Rafiq
Tel: 0161 205 1223
Mobile: 079762 55188
425 Cheetham Hill Road, Manchester M8 0PF
Educe - Educating the community
Email: educe@teachers.org

Email: educe.tutors@teachers.org
facebook.com/educeacademyinternational